Do you serve food?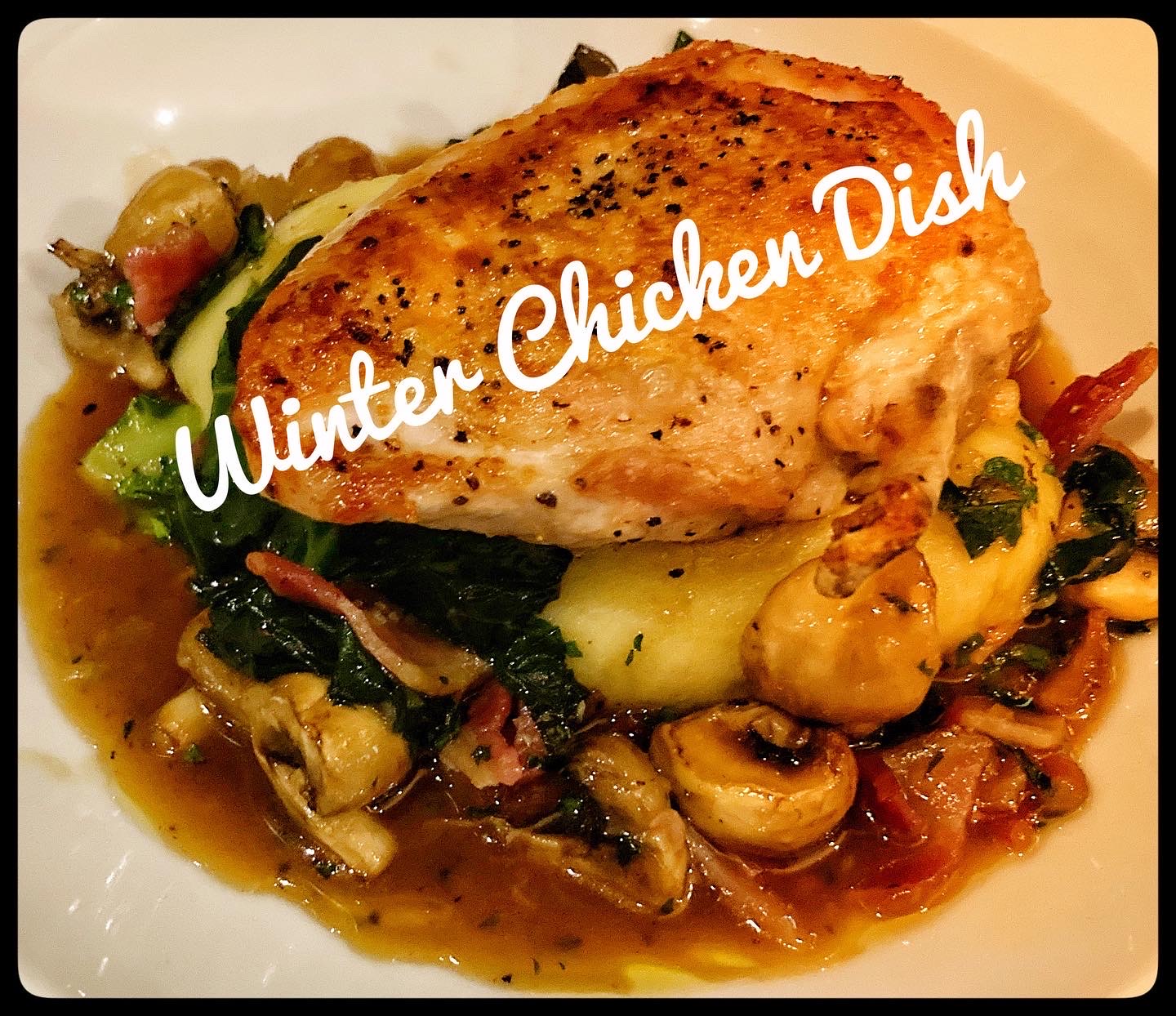 We do serve excellent food, we like to think its the best pub food in Twickenham! We serve food from 5:00-9.30pm Tuesday, Wednesday and Thursday. Friday and Saturday the kitchen is running From 12:00pm till 9.30pm and Sundays join us for
Great Sunday Roasts 12:00pm – 6:00pm. (We also run our full menu) Click: Dining Reservations
Do you have to book?
You don't have to book for dining but we advise it particularly on busy days and for larger groups. On Twickenham Stadium and Harlequin Stoop Match days we only book dining room tables, pre-game in the dining room.
You need to call or email to make bookings on these days
To book email: [email protected] Phone:020 8891 1777
On these days we do not take bookings in the rest of the pub or for groups just drinking.
Do you serve Sunday Roasts?
We serve a traditional Sunday Roast every Sunday alongside our current menu. We always have at least 2 types of roast available. We have more to choose from when know we have lots of roast loving customers are booked in, this allows us to plan and offer more range. To book email: [email protected]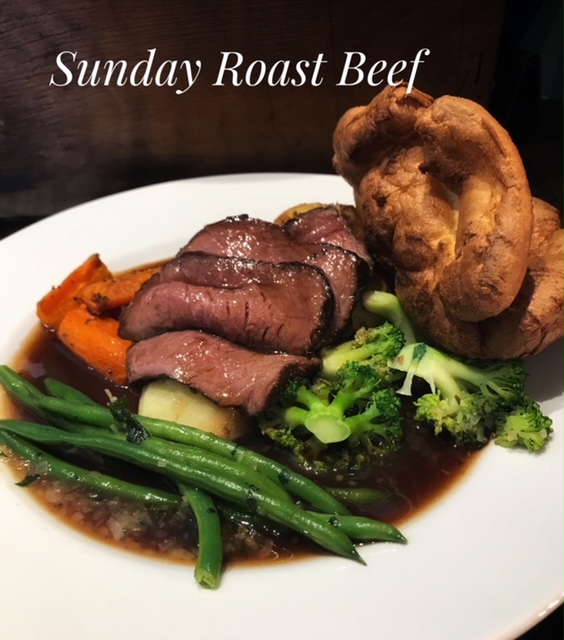 Do you have parking?
We do not have our parking at the pub, there is pay and display in some of the roads surrounding the pub and free parking after 6.30pm. Alternatively there is parking in Holly Road car park which is a short 5 minute walk away.
https://www.google.com/maps/place/Holly+Road+Parking/@51.4480025,-0.3269026,16.01z/data=!4m5!3m4!1s0x0:0x704094cc35a16456!8m2!3d51.4462073!4d-0.3309688
It is only a 3-4 minute walk from Twickenham Station, in fact if you look west from Platform 5 you can see the pub! So a perfect place to meet getting on or off the train.
Do you do Pre-game Dining?
We do offer pre-game dining before both Harlequin home games and all games at Twickenham Stadium. We are limited in our dining space so we do advise early booking.
On Stadium Rugby days we offer 3 course menus with a choice of 4 options for each course.
Contact us directly for availability & the prices email: [email protected]
Can I arrange dining for a large group?:
The Albany dining room can seat upto 44 for lunch or dinner or anything in between in our dining room. We can offer a 2/3 or 4 course set menu, which we will create in conjunction with you.
Can you cater for events?
For small and large groups, buffet menus are available, we have a lunch menu -perfect for business groups and business away-days.
Our finger buffet has been widely used at Wakes, Christenings and baby showers amongst other events.
BBQ menus or Hot and Cold fork Buffets will also work larger groups and we have used these frequently for Weddings, Birthdays and Anniversary Functions.
Whatever your event Babs & James will work with you, create and deliver the best food for your function. We ask for a minimum of 10 for events and functions.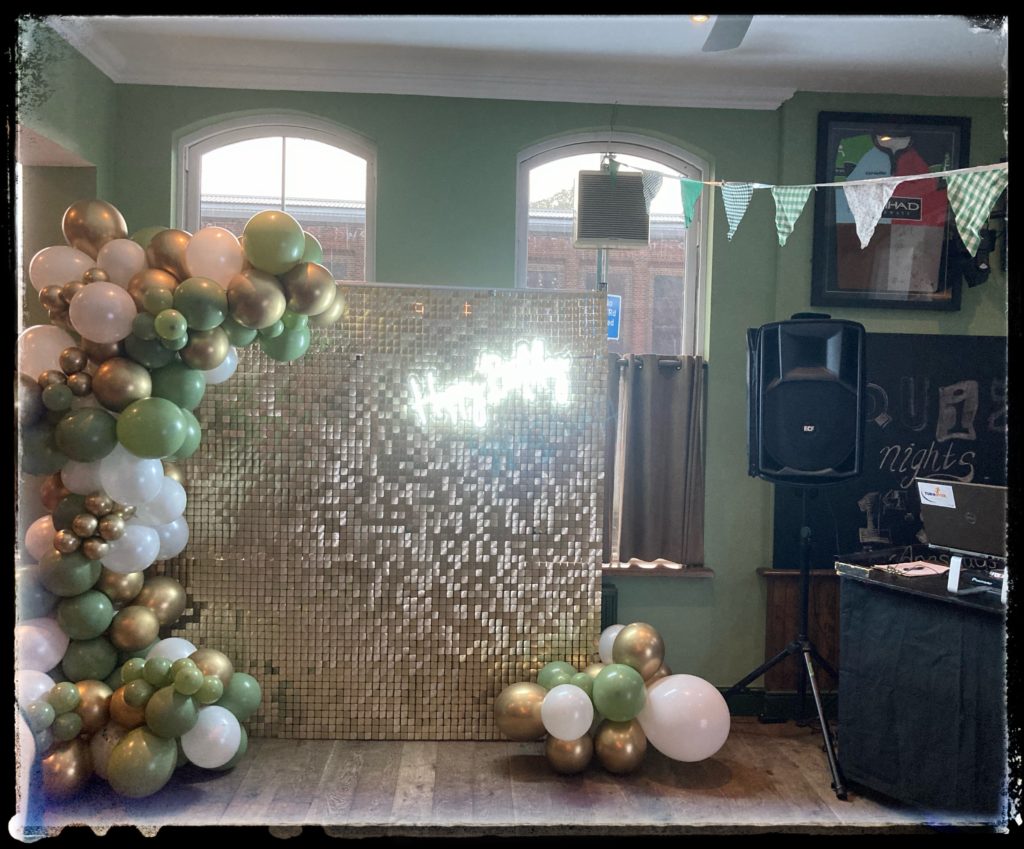 Can I book the Albany for Exclusive/Private Hire?
You can book The Albany Pub and Dining Room on certain dates throughout the year.
We do not do this on dates when there is rugby playing at either Twickenham Stadium or The Stoop.
Other days throughout the year are subject to availability. This is subject to a hire fee & a minimum spend contact us at email: [email protected]
(NB://The function rooms upstairs that some of you will remember no longer exist)
Can I reserve an area at The Albany Pub and Dining?
Yes, if you are meeting people for drinks or nibbles or even for dining we will reserve a section of either the bar or dining room for your depending on your requirements [email protected]
Do you allow children?
Children are allowed in The Albany Pub and Dining room up until 9pm. After that time those who are with a dining group in the dining room may continue to stay. We have high chairs if required and a children's menu and even some games to keep them entertained.
Busy days (e.g. Rugby days) we kindly request that you do not bring pushchairs into the pub.
Do you have a children's menu?
Yes, we do Click: Children
Do you allow dogs?
Yes throughout the Pub area we do allow dogs. We try to refrain from having dogs in the dining area to allow for a dog free space for those who are not keen or allergic.
We have even been known to keep a doggy treat or two for good dogs behind the bar.
What Beer do you have on draught?
Click here for our selection of Draught beers? On Draught
And wine choices?
We have a good selection of well chosen wine that suits all budgets and tastebuds. Click here for our Current wine list
Do you do cocktails?
We have a seasonal cocktail menus, but most classics and favourites if not featured we can create for you, just ask one of friendly Front of House Team. Cocktails