Quiz Night's with Babs
20.00
CharityQuizNight, Events, FunQuiz, Pub, PubQuiz, Quiz, Quiz night, Quiz teams, Quiznight, QuizTeam, QuizTeams, Quizzer, Useyourlocal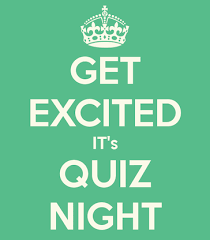 Join us at The Albany Pub for the most fun pub Quiz in Twickenham.
All put together by Babs who also happens to be the Quiz Master.
Its £2 each and up to 6 in a team.
Starts at 8pm, but come early and grab dinner with us!  £30 bar voucher for winning team.
NEXT QUIZ DATES:
Wednesday 6th December 2023
Wednesday 10th January 2024
Wednesday 7th February 2024
We have also held and organised the Quiz for several Charity Fundraising Nights including
Richmond Christmas day Dinner   https://christmasdayrichmond.com/
Twickenham Rugby Football Club T.R.F.C
Stroke Association
If you would like to contact us to arrange a night to fund raise for your favourite Charity or Club, do not hesitate to contact us. [email protected]